WHMCS/Billing Management Software

features for marketing

.
If you are using any other billing management software than WHMCS, this article is still useful for you. I am going to give some marketing tips that are related to the features of any billing management software you are using. Although you may have already been using these features for a long time. But you will realize how effective these features could be if you knew some of the tips that I am going to discuss with you. So let's begin with one of the most important features of WHMCS 'Promotions' that let you generate discount coupons for the promotion of your product.
Feature – Promotions
This is one of the must-use features of WHMCS or any other billing Management software that allow you generate coupon codes for your products. And you may be using it for a long time for the promotion of your product.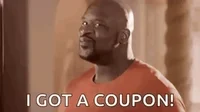 Importance of effective use of Promotions
It is important to use the promotional codes effectively. The purpose is to not only attract visitors to your site but also to convert them into loyal customers. There are some tactics that you should keep in mind while generating coupon codes.
 Type of Discount:

If you think like a customer of your product you will realize that amount of discount matters and it can be a deciding factor in a purchase. Customers' brains are attracted to a larger number. For instance, there is a company DemoTiger that sells a video tutorial series for $100 and gives a discount of 10% and another tutorial series for $200 with a discount of $18. Customers' brains are more attracted to the discount of $18 because it is greater than 10. Well, there is no need to mention that the first offer is a better deal. Therefore, select the type of discount percentage or fixed amount keeping the above example in mind.

Free Set up:

Another type is Free setup. This is the best type of promotion of your product if your company is new and people are not much aware of your product and how it works. A free trial of your product can be a very effective tactic. It builds trust in minds of users about your product and your company. Users realize that the product is real and can be a useful thing that they should buy. Even many big companies offer free trials to their customers. I personally offer 15 free video tutorials for trial on DemoTiger's website.
Further promoting your promotion code:
Incorporating coupon codes into your marketing strategy can be a good idea. They can increase your customer database. You want to make sure that your code is known all around and there are several ways to make it popular.
1. Coupon Websites:
You can use various online platforms where you can submit your coupons. If your customers are in India submit your coupons to websites like couponraja.in., coupondunia.in., etc. If your clients are in USA or UK, just google and you will find many websites where you can submit your codes.
2. Forums:
Use forums related to your business to post your promo code. You need to register on each forum of your niche industry before you can post your content. Most of the forums allow their registered members to post offers and discount coupons with some restrictions. Find out such places where your prospective clients hang on.
3. Advertisements:
Advertise your brand through banners displaying coupons for discounts. It attracts buyers more and they can be further prompted for leaving their email or phone number in return for more offers. Don't forget to track the links of your posts, banner ads, etc, it will give you information about the number of clicks. Link tracking is another important feature of WHMCS that we can talk about later.
4. Emails:
You can send emails to your existing clients who can opt for an upgrade or a different type of product that you may offer. Use the mass email feature of WHMCS for sending bulk emails to your clients. Before using the WHMCS mass email feature you must know a few settings that can prevent you from getting your inbox filled with several emails from recipients using WHMCS. We will learn about this feature of WHMCS in another article.
You don't need to have prior knowledge of marketing for sending emails to your existing clients. But If you are an old player in your business you may have bulk email addresses of potential clients. But sending emails to unknown people who are not associated with you can leave your messages either unopened or fall in the spam box. I will tell you the types of emails and the tips that increase their opening rate. In this article, we will confine our discussion to features of WHMCS.
5. Pop-ups:
Although there are many different types of pop-ups we will talk only about using banner pop-ups on your website. They are very effective for getting the attention of site visitors and are easy to use. You can display coupon codes on pop-ups when a visitor clicks something or when he is leaving a webpage without buying or leaving any contact detail. But keep in mind that pop-ups should cover only a small portion of the website and should not be obtrusive. It may impact your SEO and lower the google ranking of your website.
Conclusion:
WHMCS manages your clients' data and automates the process of client management. Some of its features like promotions, mass email, and link tracking can also promote your product and improve your marketing strategy. They are certainly an effective means to increase your sales funnel. They can rapidly increase your customer data if you know how to use these features effectively.
Although customers are more attracted to better products and services and there is no replacement for quality delivery. There is another feature, Knowledgebase, of WHMCS. It allows you to provide articles, and video tutorials to your clients on your website itself. So that your clients who are already in trouble and trying to seek immediate help don't get further harassed by opening tickets, calling customer care numbers, and waiting for a reply. Through support articles and videos on your knowledgebase/support website, they can get what they need immediately.
Ready to use KNowledgebase feature of WHMCS for support and video marketing on YouTube? Check out our video tutorial series plans.
About Post Author