Nowadays, with the dizzying increase of the digital world, there are many people who want to know how to create a hosting company and generally have doubts about how they can do it, what are the tools they need, and what are the technical knowledge, among others.

Our intention is to help you make the decision by offering you a clear and concise explanation, as well as the tools you need to achieve your goal. Becoming an entrepreneur, either through a company or on your own (self-employed), entails the responsibility of corresponding to your clients with the products you offer. There are several fundamental points that need to be completed to be a web hosting provider. In this note, we will address the most important ones.
The hosting service
The web hosting service is the first factor that should be taken into account. You can start by selling individual web hosting services, for which one of some popular reseller hosting plans will help you a lot. With a reseller plan, you can create hosting accounts tailored to each client and charge them directly from your side. If you are determined to create your own hosting company with your own trademark, this is the best option. DemoTiger offers you, in addition to the necessary tools, all the technical support you need to start your own business regarding the video tutorials for the knowledge-base/support website of your web hosting company.
White Label
You need a 100% White Label. This means that you can offer web hosting services with your own brand, name, prices, and identity. You just have to think about what your name will be, your brand, the slogan, the colors, etc., and start visualizing the business. We recommend that you use names or slogans in accordance with the services you will offer. It is better to use DemoTiger videos as you can personalize your brand in the latest style with music!
Market of a hosting company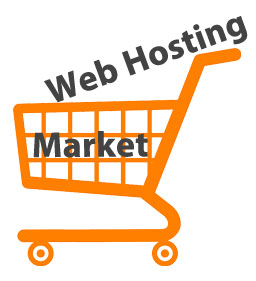 All Internet sites need to be hosted on a server connected to the www. Every day tens of thousands of websites are created, and for them to be online, they must be hosted on a server, and that is where your company must operate. The objective of a hosting company is to become a provider of web hosting and also of domains and thus provide all the necessary tools for a website to be online.
Hosting Control Panel
For everything to work properly, you need a company that provides you with cPanel and WHM licenses in its reseller plans. cPanel is the license that gives you the possibility of offering Control Panels to your clients so that you can control your hosting, create email accounts, FTP, statistics, install an SSL, protect directories, etc. And the best thing is that cPanel is tied to WHM. When we (at WHM) create a hosting plan, it automatically creates a control panel for that new account. WHM allows you to create your own hosting plans, assigning them the characteristics you want, for example, creating several plans with different disk space, bandwidth, FTP accounts, emails, databases, subdomains, etc.

WHM creates a username and password for your clients to identify themselves and access their control panel when creating a hosting account. All this is very simple. The first thing you should do is choose the Reseller plan that suits your expectations and market research.
You can start with a plan that allows you to host some websites, and as your space and transfer needs grow, you can upgrade to a higher plan whenever you want. Once you are clear about this step, do a study of the type of plans you wish to offer through your website, freely assign the price of your services, create your offers, and advertise on Google and social networks to publicize your services.
If, later on, you want to sell hosting to resellers, you can hire a VPS (Virtual Private Server) with which, in addition to individual hosting, you can sell reseller hosting accounts. And if you later want to sell VPS servers, then you will need a Dedicated Server. We suggest you start with reseller hosting and then go up to the VPS plan and then to Dedicated.
Website creation
At this point, there are many different options. You can build the website yourself, hire a web design professional, or install WordPress and use a pre-built template. For this, you will need to know WordPress or web editing. If not, you can get training or choose the option of hiring a designer.
Customer service and billing
For this, you will need a system that acts as a query channel via email and assigns a number to each query; that number is called a "ticket." The system can also help your customers make purchases of the products and services that you provide and that are automatically created in your reseller hosting, VPS or Dedicated Server. At this point, we recommend WHMCS. Don't worry; it is compatible with some services, including those provided by DemoTiger. If you want to get more info, you can visit the DemoTiger website.

Attention via Chat
Online chat is a fundamental tool for you to be in contact with potential buyers of your products and services and thus increase the number of conversions (purchases) over the number of visits you receive on your website. These systems are very easy to install.
Payment methods
At this point, we recommend that you provide various means of payment to facilitate the registration process for your customers. This can be by credit card or local means of payment for each country. And it is also important that payments are processed automatically and, in the event that the payment is not received, the hosting service is automatically suspended. One of the most used means of payment is PayPal.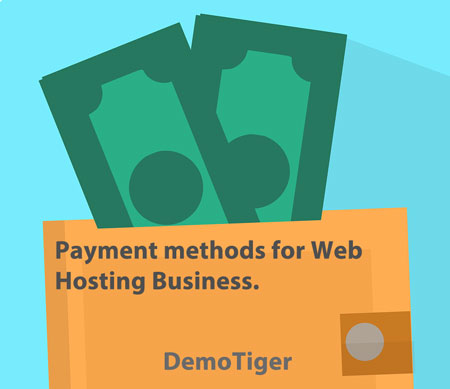 After all, you should use DemoTiger for your hosting company to increase visitors, buy hosting tutorial videos from DemoTiger and upload them to your YouTube channel to grow your business. You can also integrate it with WHMCS, Blesta, HostBill, or Blog and HTML pages using Video Embed code. Interested? What are you waiting for?
About Post Author