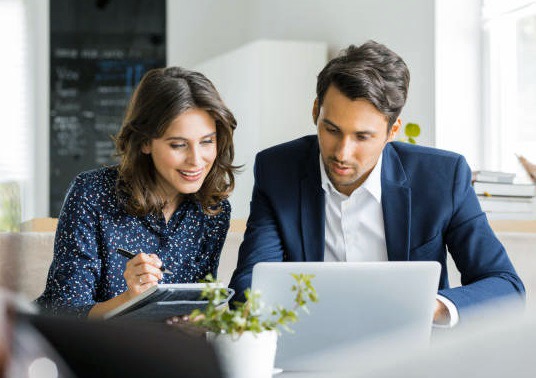 Marketing your products is essential as it is the lifeblood of your business. Market your product in a planned manner, following a proper sequence of activities, and it will bear fruits.  I have listed 20 ways to market your web hosting company to help you plan your activities. These activities will increase your presence in the web hosting industry and improve domain authority and page ranking.
1. Web Hosting Forums
Many web hosting forums allow you to post comments and advertisements with some restrictions. Many Web hosting forums also allow leaving a link to your webpage in the form of a signature or text. Generally, there are different sections of a hosting forum where you can also post direct advertisements for your products, but they should not appear as spam. Remember, they don't tolerate spamming or self-advertisements. They do but only by companies with deep pockets. To save time, I have listed the top 10 web hosting forums you should visit and revisit. Again don't rush to post links to your website and get banned.
2. Business listing Websites
You must list your business on simple business listing websites that help link-building. Whether you get a do-follow or no-follow link, you must do this exercise at least once. I have listed some Business listing websites here to save your time and protect you from websites that might be spam.
3. Guest Post
Well, guest posts are essential, but you can fall into guest post traps that many so-called bloggers use to keep you longer on their blog. You may lose your precious time waiting for the response to your written content.
Therefore, first of all, find some relevant topics that you think are useful for a more significant number of people for your niche. For example, If your target customers are schools and educational institutions, plan your content in such a way that helps school management and students manage and use the content online.
Once you have decided what to write, you must share your synopsis or part of your content to more and more blogs that allow guest posts. Unless someone from the blog contacts you, don't share a whole or significant portion of your content. It will create curiosity in the reader's mind, and you may receive an email asking for the entire content with the promise of feeding a few links to your website.
4. Press Release
Well, news websites are more authentic in the eyes of Google. Any web page linked to a news website also becomes more authentic for Google. You visit free press release websites and send an email showing your interest in a press release related to your company, product, etc.
Some news websites allow multiple links with your brand's logo on their webpage, which is an opportunity for you. First, read other press releases to understand what type of content you need to write. Some complementary and paid press release websites are easy to reach out to.
5. Content Marketing
Content is the king for many search engines, including Google. As a web hosting provider, you have many areas available to you where you can create valuable and pleasing content. You can unleash the creative part in you.
You can build your own knowledge-base/support website that is entirely devoted to articles and videos related to web hosting. You can also put available resources on your knowledge-base webpage. Ready-made articles by PremadeKb can be an excellent resource to use.
Nowadays, viewers prefer video content more than any other form of content. Videos are easier to watch and have become an effective way to propagate your message to your viewers. Vlogging has become a famous means to bring traffic to your website. So having a mixture of text and video on your website can be a good idea.
Since Google bought YouTube in 2006, we have seen many types of video advertisements online. Marketers love videos and try to use them in communication with their potential customers. Whether an email to a customer or a product advertisement on social media, videos are used frequently to catch the attention of distracted viewers in this digital world.
Also, with the advent of free video hosting and streaming platforms like YouTube, It is unlikely not to have video tutorials on your support website or blog. You can devise a video marketing strategy later, but first of all, have relevant videos for your clients. We provide you with 15 free video tutorials on cPanel to build your video knowledge base and content marketing strategy.
6. Quora
At Quora, you can engage your target audience by hosting industry leadership. Targeted ads that share your knowledge as a hosting provider can grab the eyeballs of your potential clients. Use images in answers and ask questions that can help you understand the thought process of your customers.
Creating an account on Quora is easy. You need only an email account to sign in and start using it. You can also check your posts' stats and engage with like-minded people. You can also share a link to your knowledge-base/support content wherever you think it is needed. This link sharing will increase the spread of your website content and bring more and more visitors to your website.
7. Reddit
You can bring traffic and market your web hosting product on Reddit. You can join subreddits related to your niche industry web hosting and share your knowledge. Some subreddits allow links pointing to your website and draw traffic from Reddit.
You can also create your subreddit and invite people to join it. Do it if you have a team or sufficient time to do it.
My paid advertisements on Reddit have not been fruitful. You can try paying one but start with a small amount, say $10. Also, use link tracking for later analysis.
8. Facebook
Although I don't like Facebook for advertisement anymore, it has still been a good platform for engaging with communities related to Web Hosting. At a time, joining a community and posting your content was an excellent way to draw the attention of people from your industry.
Now so many paid advertisements and over-commercialization of the platform have turned it into a useless place for constructive activities. Still, you can try your luck here and share your blog posts, articles, and videos in web hosting-related Facebook communities.
9. LinkedIn
LinkedIn is a good platform for professionals like web hosting providers. It can help you in professional networking and showing your specialty to others. Your LinkedIn page allows you to describe your web hosting product. You can tell here how your products, services, and pricing are different from others and how you can help their business to become visible online.
LinkedIn gives 100 invite credits for each page. You can invite 100 people to follow your page at once. Every time you invite someone, and if he accepts your invitation, you receive a credit that you can use to invite someone else.
Use relevant content that can engage invited people. Use infographics, images, etc., for content creation.
Use Popular LinkedIn Hashtags. Hashtags tell the platform what your post is all about. It is essential because LinkedIn lets users follow hashtags by searching for or clicking on any hashtag and tapping the Follow button. Once you follow a hashtag, you will see related content in your news feed.
Writing consistent and compelling content on LinkedIn to find customers for your product is vital.
10. YouTube Chanel
Since Google bought YouTube in 2006, there has been a steady rise in video marketing. Millions of videos are uploaded on YouTube every minute. The streaming is free, and there is a massive opportunity for small and medium web hosting providers to use as many videos as they want for customer support, marketing, or advertisements.
Uploading and streaming videos on YouTube are free. And this makes it an unavoidable platform for web hosting providers. Just create a channel on YouTube using your Gmail account, and you can upload support videos there.
Why should you invest time and money in Videos? 60% of people prefer video over any other form of content. It drives massive organic traffic to your website over time and improves the page's ranking.
We provide video tutorials for web hosting companies that can be uploaded on YouTube and integrated with your knowledge-base/support website.
11. Email Marketing
Targeting customers to boost sales in a short period is the essence of emails, and that has forced me to include email marketing in my list of top 20 ways of marketing.
The success of an email marketing campaign depends on a few things like the opening rate of emails, click rate on the link provided inside an email, and a user-friendly landing page. The landing page is essential for final conversion because email can only bring potential customers to your website or the landing page. Now the landing page should be designed in such a way that converts.
I have noticed that many web hosting companies show their products on landing pages. This is not the place to showcase everything that you have. People are distracted very fast nowadays. Your landing page must be focused and call to action. You need to tell them what to do. Click here, sign up here, etc. A self-explanatory and powerful landing page converts well.
Returning to the opening rate of your email, what type of emails are opened most frequently by the readers. There are many types of emails, and I have divided them into three major categories to keep them precise. I have explained it adequately in another article about different types of email templates for successful email marketing.
12. Promotional / Freebies Marketing
As a web hosting seller, you face two problems in converting your prospects into buyers. The first is their objection to your product, and the second is their tendency not to take action. And one of the best ways to overcome these problems is to offer something the prospect can't resist. Everyone loves freebies or something valuable that they got without paying for it.
As a web hosting provider, you can offer a hosting plan at a discounted rate or free of cost for the first month. It can compel the prospect to sign up for your free plan and become your valuable customer over time. He can make some purchases because he got something useful from you.
You can use your billing software to create coupon codes or free services to bring more prospects to your website. Knowing how to generate coupon codes effectively and where and how to promote them to reach more prospects is essential. I know you don't want to keep it to yourself.
13. Link Building
Link building is vital to rank better on Google. Whether you like it or not, you have to do it even if you find it difficult. Don't buy backlinks because Google doesn't like it, and you don't want to get banned.
First, grab those easy backlinks from websites of your niche industries like forums, coupon websites, business listing websites, press releases, blog posts, social media, etc. You can put your website link in the description of your YouTube videos. These backlinks may be no-follow links but come from an authentic website.
The next thing requires some effort, but you can get do-follow links from blog posts, article writing, or comments on web pages related to your niche industry. Approach blogs and pitch your content. You can write on any topic you like. If there are already written articles on that topic and the article is 1000 words, you write a more detailed article of 3000 words on the same topic. I am not saying that you write to increase the number of words. But write a more detailed article and embed images, videos, and infographics wherever you think is required.
Many free websites give you a list of websites where you have an opportunity to build backlinks, such as Ubersuggest. Go to their website and enter your domain to get a list of websites where you can attempt link building.
Don't use only text linking to your web pages; use images, graphs, etc., for linking your pages. Infographics can be an excellent source to generate more backlinks. Use them and increase your backlinks over time.
14. Affiliate Marketing
We all have a valuable product to sell, but there are website owners, influencers, and bloggers, who have lots of traffic on their blogs, YouTube channels, subreddit, and Facebook communities; the list is endless. You can approach them with your product and ask them to sell it through their webpage. In return, you pay a commission to them for each sale from the link on their webpage. This is what we call affiliate marketing.
You can use the link tracking feature of your billing software to track the purchases from the link on their website. Also, you can give a separate coupon to the buyers from your affiliate and track each sale by monitoring the usage of the coupon code.
Whether you own a small hosting company or a big hosting company, you must try to make your affiliates because it has the potential to boost your sales. Although you may lose a big chunk of your affiliate's profit as commission, it is still a smart way to increase your reach.
15. Paid Advertisements
Google and Facebook make billions of dollars from paid advertisements. And it is a funnel for you. But most ad campaign fails to perform or even get one conversion. Therefore, before jumping to banner advertisements or text search advertisements, you should know a few things that will save your paid ad campaign from failure.
First, very few people buy a product by clicking an advertisement of any unknown brand, even at a discounted rate. So if you are a small or medium hosting provider and have spent hundreds of dollars on a paid advertisement at one platform, it is bound to fail. Therefore, work on the above-listed ways to increase your online presence.
The second thing is don't show the same banner ad repeatedly. People will turn a blind eye to your banners. Therefore rotate your banners once per week. Be creative and try to match your content on banners with the landing page. It builds trust in visitors that what you are talking about in the banner is seen on the website.
The third thing is to advertise on multiple platforms at once. Why? Because if the same people see your advertisement on different platforms, they think of your brand as trustworthy. And they are more likely to buy something from you. Better allocate a proper budget for your paid advertisements depending on your monthly earnings.
There is a smart trick for budget allocation, follow 50 – 30 – 20 rule.
50% of the budget is used for permanent asset building like support articles, videos, images, info-graphics, vlog, website builder, etc.
30% of the budget for promoting your content through paid articles, blog promotion, etc.
10% of the budget for banner ads, Google ads, etc.
16. Paid blog posts
Yes, some blogs charge money for publishing your content. If you don't have time to promote your blog posts and whatever you write on your blog doesn't come up even in the first 100 search results of Google, it is better to go for a paid blog post.
Select a blog with good domain authority, and you are sure your content will appear on the first page of Google for certain keywords. Your content should be useful and not just self-promotion. If you are a web hosting provider, talk about products that you offer and how they can help a group of people or a specific business community.
You can promote yourself because you paid for it, so devise an indirect method to achieve your goal of self-promotion. For example, if you provide hosting services for video makers, then talk about how a large storage capacity you offer can help them create and use more and more videos.
17. Brand Building
When you hear about FedEx or DHL, what comes to your mind? Courier, right? That is branding. The power of branding is attaching yourself to a specific product. Hostinger, Hostgator, etc., have attached themselves to web hosting services.
Connecting your company name with a specific service is possible for you, no matter how limited that service is. And it can be done with any particular product or service. Just think about how your product and services can solve any specific problem and anchor yourself into that area.
The moment you keep providing your solution to everyone, eventually, they will know that your company does one specific thing. Please don't give up, as it takes a lot to make a brand. A brand can make your company bigger and bigger. If you want to know your brand's size, go to Google.com/trends and type in your company name. If it doesn't show any result, your brand is too small. Otherwise, Google shows in graph format. Your goal should be to help that graph continuously climb up.
18. Key Word research
In today's Google world, keyword research is not as simple as it used to be. It takes six months to know what exactly your webpage is ranking for. Have patience and keep working on it; you will start seeing results after a year.
Start with long-tail keywords and get some success, and then you should compete for small keywords of your niche industry. Long-tail keywords are less competitive and are easier to rank for.
Rather than working on the same old topics, look for new buzzwords for your industry. You can research new buzzwords on Google trends. It gives you what is coming. What are people typing? It will help you find new trending words in your niche.
Don't ignore the world's second-largest search engine, YouTube, while doing keyword research. Just type in a few words in the search bar, and YouTube gives suggestions. These are the words people are searching for on YouTube.
19. Find your competitors
Most of us have competitors in our business domain; I also have big Web hosting providers who eat my clients' businesses. Whether you like it or not, your competitor might be doing better than you. I tell you to follow your competitors. If you are a hosting provider, join the discussion about your competitor on web hosting forums. Whether it is a negative or positive discussion, you should comment also. Not for bashing; tell me that you also provide this hosting service. It will allow his customers to compare your services, which is good for you.
I have noticed that small and medium web hosting providers rarely comment on posts of other hosting providers as if they don't have any competitors or don't even know who exactly their competitors are. On the other hand, employees and promoters of big companies never miss a chance to comment on each other's posts.
It might sound you guys absurd, but if you don't know your competitors, you don't know yourself. You don't know your specialty within the web hosting industry. My specialty is helping small/medium web hosting providers with my videos and knowledge about the hosting industry. Similarly, you also have a forte in your niche. You need to understand it, and for that understanding, you need to find your competitors.
20. Help your Potential Customers
The best way of marketing is to help others. As a web hosting provider, help your prospects with their website management, content management, or any other possible way. Millions of web users search for support articles and videos on Google and YouTube. And if they find a theme or video that gives a solution to their problem, they come again and again to the same webpage or YouTube channel where they find solutions without creating support tickets with their web hosting provider.
You can show your brand logo, product, or advertisement in support articles/videos, and prospects can purchase your plan. And this is a very genuine way of converting prospects into clients. It also builds a brand image that pays you for a long time.
About Post Author